A common mistake when purchasing a pair of spectacles is not spending enough time to choose the correct lens coating, yet this has probably the most important outcome to your eyesight. Lens Coatings affect the appearance, comfort, vision and most importantly the health of the eyes.
Here at designerglasses.co.uk we provide a range of different lens coatings which you can choose from when going through the order process. But which lens coating ticks all the boxes for you?
What is a lens coating?
A lens coating is a very fine optical film that is applied to the lens surfaces in a vacuum under high heat and pressure, this bonds it firmly in place for years of durability.
The types of coatings available:
Scratch Resistant Lens Coating
As the name implies this coating protects the lens surface from fine scratches that normally occur from day to day use of your glasses. With this coating, your lenses will be up to 10 times tougher than an uncoated lens. However, this coating is not scratch proof. For example, if your glasses are dropped straight onto a concrete floor an abrasion is likely to occur.
Scratch Resistant /Anti-Glare
This is a multi layered lens coating which as well as having scratch resistance properties also provides anti glare protection. A lens coated with an anti glare film will allow over 99% of the light through whilst only reflecting back less than 1%. A lens that is not coated with an anti glare film will only allow through 95% of the light whilst reflecting back 5% of the light. It is this 5% of reflective light that causes glare to your vision. This is especially apparent in conditions such as driving or working in offices under bright lights.
Effectively an Anti-Glare lens coating improves vision, reduces eyestrain and makes your glasses look more cosmetically attractive.
Satin
Satin is a superior scratch resistance/Anti Glare lens coating and has the same characteristics as the standard Anti Glare coating. The added value of this Anti Glare layer resides in the anti-static properties of the Nano-layer used, which in combination with the super-hydrophobic layer reduces adhesion of dirt, dust and bacteria.
This basically means it is water repellent and of a superior standard to the original Anti Glare coating.
The Satin lens coating is equilvalent to the Essilor Crizal lens coating.
Pristine
Pristine is a higher grade of coating compared to the Satin coating.
This coating provides resistance to glare by integrating a higher grade of anti-glare onto the surface of the lens. Pristine coating also prevents smudges whilst providing the best scratch resistant coating. Together with the multiple layers incorporated onto the lens, this makes the lenses easier to clean and allows the lenses to stay clean for much longer.
The Pristine lens coating is equilvalent to the Essilor Crizal Sapphire lens coating.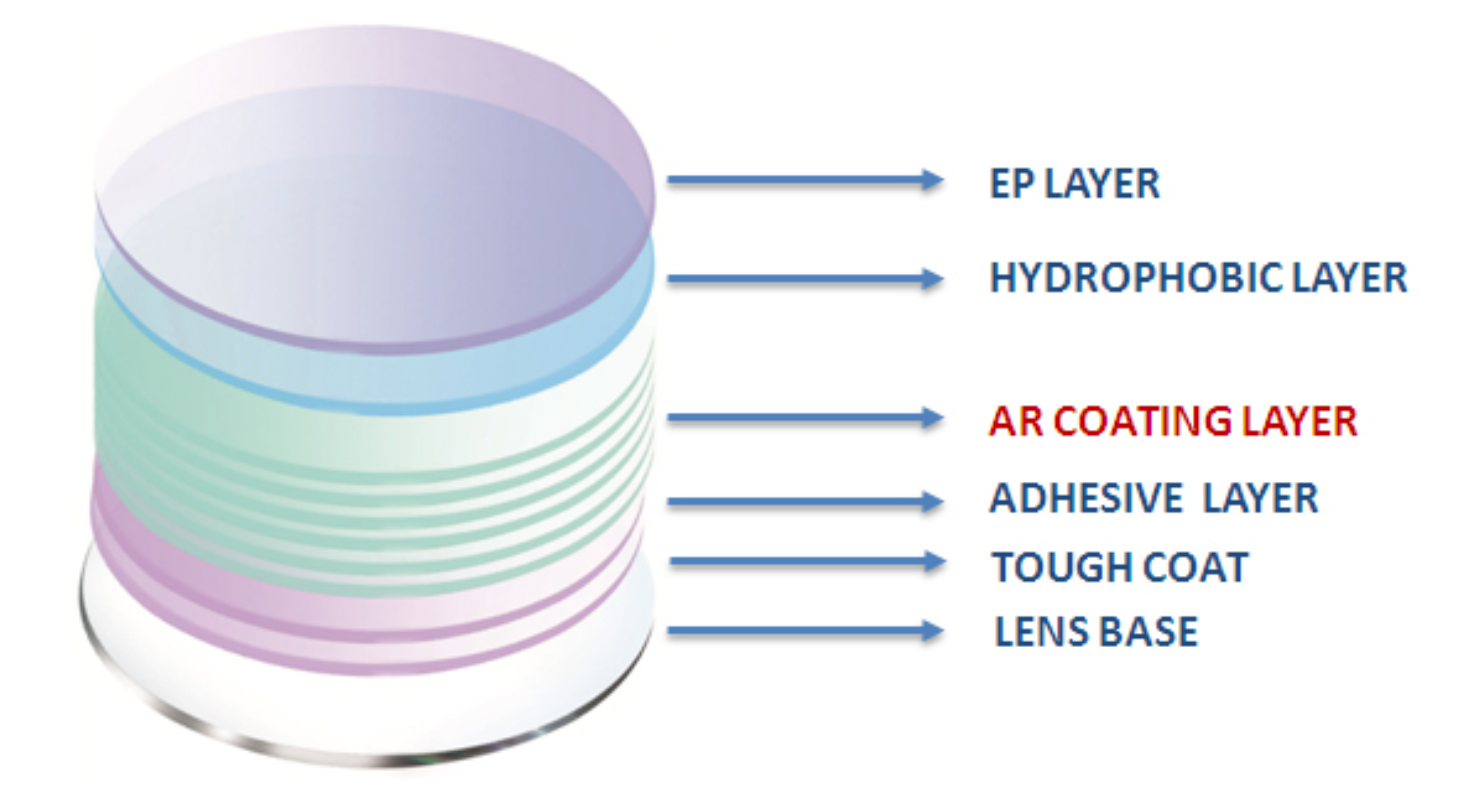 Pristine Blue UV
Pristine Blue UV is one of the best super-hydrophobic coatings available on the market today. It includes a super tough hardcoat with innovative nano-technology, as well as blocking 100% of UV rays up to 400nm and over 40% of blue light. It has an antistatic and antimagnetic layer and the coating is extremely resistant to thermal shock.
The Pristine Blue UV lens coating is equivalent to the Essilor Crizal Prevencia lens coating.
If you need any help with coatings, lenses, index's etc., please feel free to call us on 0800 731 8118 and we will be more than happy to help.
Happy Shopping!