Loading...
Sunglasses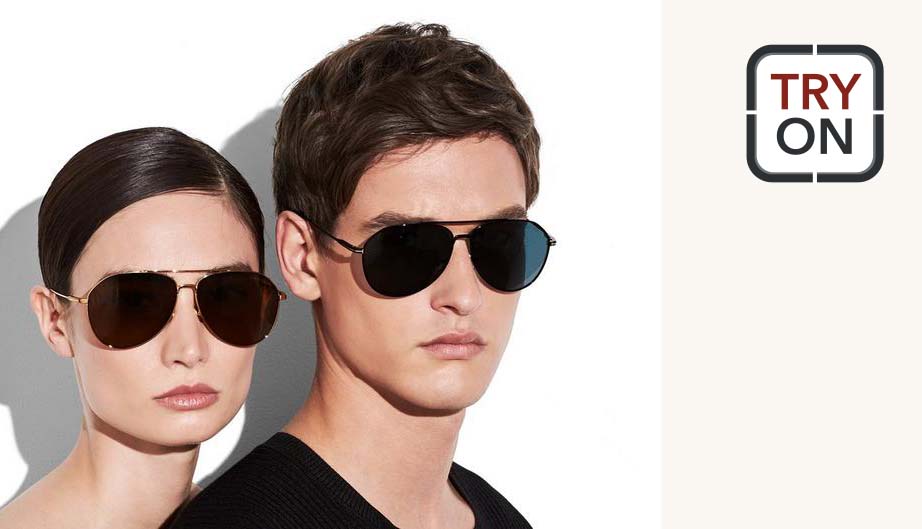 About Designer Sunglasses
Designer sunglasses are the ideal fashion accessory coupling the need to protect your eyes from the sun with the desirability to look effortlessly cool in designer eyewear.
Testament to how global a fashion as well as marketing phenomenon designer sunglasses have become, is the plethora of iconic styles that have emerged and been made famous in movies and when worn by celebrities. Whether it be aviators, wayfarers or oversized sunnies, you can be sure that a new trend or revival will be started because they are being sported by a celebrity or being trended on social media.
Whether it is men's, women's or unisex designer sunglasses that you are looking for, at Designer Glasses, we keep up to date with the latest brand names such as Alain Mikli, Burberry, Cazal, Dolce & Gabbana, Emporio Armani, Gucci, Hugo Boss, Michael Kors, Maui Jim, Oakley, Oliver Peoples, Police, Prada, Ralph Lauren, Ray Ban, Starck, Swarovski, Tom Ford, Versace, Valentino and of course Ralph Lauren.
All aspects of customizing your designer sunglasses including choosing prescription lenses, lens coatings and tint, whether solid, transition, mirror or polarized can be selected as part of the online ordering process on our website. If you need any further help, please call and speak to one of our experienced staff on + 44 (0) 800 731 8118 or email: info@designerglasses.co.uk.
With new styles constantly emerging as well as subtle twists on the classic styles, if you are going to do chic right, designer sunglasses are almost mandatory. With savings of more than 50% on high street prices, create your own fabulous look with a fantastic pair of designer sunglasses at Designer Glasses.
Show all options
For a more precise fit, please choose:
Select your pupillary distance
Black
Black/Grey Gradient

Multicolour
Leo On Bordeaux/Brown Gradient

Bordeaux
Bordeaux/Grey Gradient

Havana
Havana/Brown Gradient

Black
Cube Black/Gold/Gradient Light Brown Mirror Gold
Black
Black/Green

Havana
Blue/Brown

Black
Black/Grey

Havana
Havana/Green
Gold
Gold/Green

Gold
Gold/Brown

Gold
Gold/Gold

Gold
Gold/Grey

Gold
Gold/Brown

Gold
Gold/Green

Gold
Gold/Brown

Gold
Gold/Green
Black
Black/Grey

Bordeaux
Burgandy/Red

Havana
Havana/Brown
Black
Black/Grey

Black
Black/Grey

Havana
Havana/Brown
Black
Shiny Black/Gradient Smoke

Black
Black/Other/Gradient Or Mirror Violet

Beige
Beige/Other/Smoke Mirror

Havana
Dark Havana/Gradient Brown

Beige
Shiny Beige/Gradient Brown
Black
Shiny Black/Smoke

Havana
Dark Havana/Gradient Brown

Brown
Shiny fuchsia/Gradient Brown

Havana
Dark Havana/Brown Polarized
Black
Black/Blue Avior

Brown
Brown Horn/Blue Avior

Havana
Dark Havana/Green
Brown
Buff/Green C
Black
Black/DTBK Gradient/Crystal Polarized Green G15

Black
Semi Matte Black/Crystal Midnight Express Polarized

White
Crystal/Crystal Indigo Photocromic

Havana
Tortoise(8108)/Crystal B15 Brown

Yellow
Buff/Dark Tortoise Brown/Gold Mirror MG
Brown
Vintage Brown Tortoise Gradient

Brown
Semi Matte Black/Moss Tortoise/Graphite Pol VFX+

Brown
Vintage Brown Tortoise Gradient/Indigo Photochrom

Pink
Blush/Rose Quartz Mirror
Gold
Gold/Dark Green

Silver
Semi Shiny Brushed Silver/Grey

Gold
Dark Rose Gold/Brown

Gold
Pale Gold/Blue

Pink
Light Rose Gold/Lilac

Havana
Gold/Havana Rims/Bottle Green
Black
Shiny Black/Dark Grey
Black
Black/Dark Grey

Havana
Jerry Tortoise/Green

Havana
Dark Havana/Grey/Blue