Loading...
Tom Ford
About Tom Ford Glasses
Following his tenure as creative director at Gucci and Yves Saint Laurent, Tom Ford branched out to launch his own eponymous fashion brand in 2006, offering luxury clothing staples. Its iconic eyewear range is a firm favourite amongst the fashion-conscious, recognisable by the golden T wrapping the corners of its frames. Tom Ford glasses are beloved by fans around the world and offer an effortlessly stylish look. From geek-chic frames to couture sunglasses, fans of the brand include Brad Pitt and Kanye West. Each pair of frames is crafted to the same luxurious quality that fans have come to expect from the designer. Browse our huge range of Tom Ford eyewear, and find your perfect frames today.
FAQs About Tom Ford Glasses
Are Tom Ford sunglasses expensive?
The cost of your Tom Ford glasses will depend on the frame style, the materials used, and whether or not you've opted to have additional optical services, such as prescription lenses or protective lens coating. Tom Ford offers affordable, high quality, and fashionable glasses, but with Designer Glasses, you can get up to 50% off on selected frames.
How can you tell if Tom Ford glasses are real?
Here at Designer Glasses, we guarantee complete brand authenticity. However, if you do have a pair of Tom Ford glasses and you want to make sure they're real, look out for the 'Tom Ford' stamp on the top left corner of the lens. You'll also find the model and serial number on the left arm, as well as embedded metal logos on the tips of both arms. If your glasses feature nose pads, you should also be able to see a small, clear TF logo stamped in the metal.
Are Tom Ford glasses good quality?
Tom Ford is revered for the quality of products, and their eyewear line is no different. The frames are sturdy and comfortable, without feeling too heavy on the face like other luxurious brands. The brand's timeless styles ensure that the frames will never go out of style, making them a worthy investment for your collection.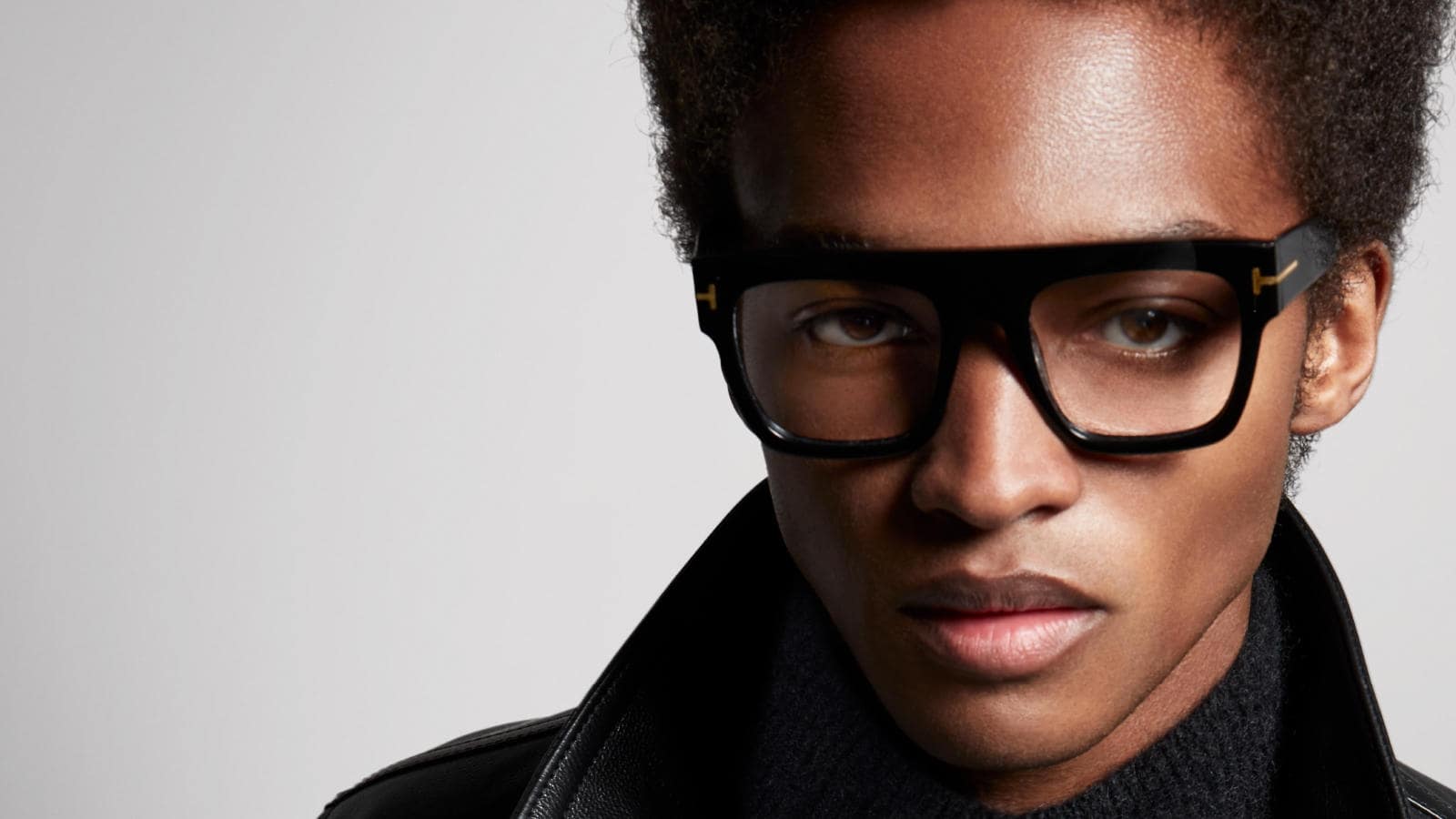 Show all options
For a more precise fit, please choose:
Select your pupillary distance