Loading...
Ray-Ban Sunglasses

About Ray-Ban Sunglasses
From its beginnings as a manufacturer of sunglasses with patented anti-glare technology and tints to improve visibility for pilots facing the highest glare level in the high skies, Ray-Ban has stood the test of time to become one of the most desirable, high-quality luxury sunglasses brands available today.
Since the original Aviator was designed in 1936, the company has remained at the forefront of the luxury designer sunglasses market with innovative designs that are comfortable, stylish, and distinctively unique. Initially owned by eyewear giant Bausch & Lomb, Ray-Ban was sold to the Luxottica Group S.P.A. in 1999, while remaining true to its reputation for quality craftsmanship and high-end design. Luxottica have Ray-Ban licensed under US patent
Ray-Ban sunglasses are a popular choice for all ages, from teenagers to older adults. You can never go wrong choosing this classic high-end luxury sunglasses brand for both simple elegance and trendy sophistication.
Choose Your Perfect Pair of Ray-Ban Sunglasses
At Designer Glasses, we offer an extensive selection of the best Ray-Ban sunglasses in different shapes, sizes, and colour combinations to give you the distinctive look you desire. From classic neutrals to timeless tortoise and sleek minimalist styles, each pair also features powerful UVA and UVB protection and innovative light-filtration technology. Want a bolder look? Try mirrored rainbow or gradient lenses for stand-out style that is sure to get you noticed.
The Wayfarer, Aviator, and Clubmaster styles have all become synonymous with the effortless quality and cool style that Ray-Ban has produced for nearly a century. These classic styles look just as great today as they did when they were first introduced many decades ago.
Ray-Ban sunglasses have options for everyone, including simple round lenses, trendy square sunglasses, and hexagonal shapes, which can be customised with your choice of tinted or polarised lenses, frame size, and more. With equal parts retro style and solid sophistication, you'll find a classic pair of Ray-Ban sunglasses that you'll treasure forever at Designer Glasses.
Want To See How Your Favourite Ray-Ban Sunglasses Look? Use Our Virtual Try-On Tool!
At Designer Glasses, we want to make online shopping as easy as possible. Now you can be sure to choose the perfect pair of sunglasses that suit your face and personal style by using our Virtual Try-On tool. Our innovative website feature uses the power of augmented reality to give you a glimpse into how stylish your new frames will look on you, so that you can order your favourite pair of Ray-Ban sunglasses with confidence.
How To Order Your Ray-Ban Sunglasses
Designer Glasses makes it simple and straightforward to order your very own personalised pair of designer Ray-Ban sunglasses. Browse our online collection of Ray-Bans for men and women to search for your favourite styles, shapes, colours, and patterns. Once you've narrowed it down to your preferred option, simply choose your choice of "Frame Colour" and "Frame Size" to customise your new eyewear to suit your needs. Add your selected Ray-Ban style to your basket and begin the checkout process. Purchasing your own pair of luxury, high-end Ray-Ban sunglasses has never been easier!
Further, at designerglasses.co.uk you can filter our products by many categories including sunglasses for men and sunglasses for women.
Shop Designer Glasses For The Best Authentic Ray-Ban Sunglasses
When you purchase your classic and stylish Ray-Ban sunglasses from Designer Glasses, you can always retain peace of mind that we only sell 100% verified and authentic sunglasses. Our meticulously curated selection of Ray-Ban sunglasses gives our customers the best designer sunglasses at savings of up to 50% off the traditional high street prices including the best selling Wayfarer and the new Wayfarer. Every pair of Ray-Ban designer sunglasses comes with a certificate of authenticity and a 12-month manufacturer's warranty.
Your new Ray-Ban sunglasses will be protected by a high-quality branded case with the luxurious look of pebbled leather, and will include a soft cleaning cloth to protect your lenses and frames from scratches or other damage. You'll also notice the ever-present iconic logo on the upper corner of the right lens, and the arm of your Ray-Ban frames will also feature a carefully etched logo.
All customers enjoy free worldwide shipping on orders over £200. We are always adding new Ray-Ban styles, colours, and designs to our collection, as well as bringing in the best seasonal trends to offer to our valued customers. When you want the best selection of Ray-Ban sunglasses, browse the extensive variety of options at Designer Glasses.
The images on the website are for illustration and colours may vary very slightly to that in real life. But the qualities and characteristics of a quality brand will always stay true to the brand.
Dedicated Customer Service Is Our Passion
At Designer Glasses, our customers always come first. We strive to provide the best personalised shopping experience possible, whether you are searching our online inventory or visiting one of our retail locations. At any time, our team of expert eyewear specialists are available to answer questions about our products, ordering process, sizing, customisable options, or other general queries.
We have an internet privacy policy return and this can be seen under our warranty sitemap terms and conditions. Before final checkout there is a tick box to declare that you have read and understood this. This protects your order with us on the return policy warranty sitemap.
Please feel free to contact us at +44 (0)800 731 8118 or email [email protected].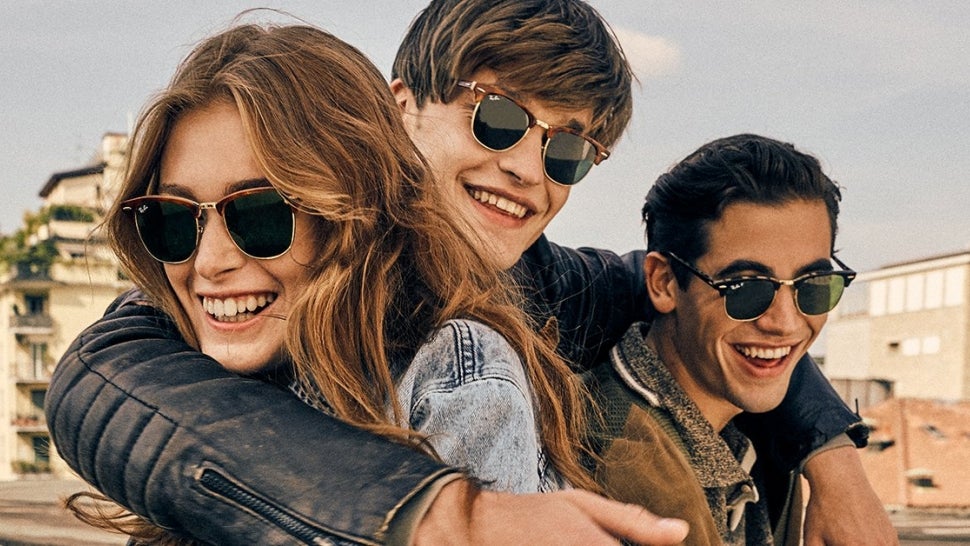 Show all options
For a more precise fit, please choose:
Select your pupillary distance