Loading...
Starck Designer Glasses

Starck Glasses innovative technology
Philippe Starck is a true visionary within the vision industry. A French engineer and designer renowned for his interior and architectural designs, Starck has been the mastermind behind many high-profile design projects, including non-traditional infrastructure, innovative global buildings and hotels, and even the design of Steve Jobs' yacht Venus, which set sail in October 2012. His creative works are consistently on display in a variety of European and American museums in metropolitan cities across the globe.

Starck Eyes, which was founded in 1996 alongside his friend and creative partner, designer Alain Mikli.

With a focus on clean, modern lines blended with innovative design features, our collection of Starck eyewear for men will take your notion of traditional eyeglasses to another level.

To further the Starck Eyes' commitment to biovision, the brand introduced the innovative Biolink® hinge, which allows for multi-directional movement inspired by humans giving freedom of movement, similar to the clavicle of the human shoulder.

With a tendon that consists of a technologically advanced braided composite fibre, the Biolink® hinge can withstand tensile loadings over 50kg. In keeping with the brand's focus on consistently evolving technology, Starck Eyes developed Gravity in 2010, making it the first brand to incorporate high-tech polymers within the eyewear industry.

In 2019, Starck Eyes introduced the SPHERE® hinge, a groundbreaking technology made without screws or welding that offers unsurpassed flexibility when paired with slim laser-cut titanium. The manufacturing process leaves a minimal carbon footprint in harmony with Stark's commitment to sustainability, while encompassing Starck's overarching philosophy of using less material while becoming more economically efficient.

These advanced technologies are incorporated in our collection of innovative Starck eyewear for men, along with the inspired use of organic cellulose-acetate, a premium plastic that lends a seamless appearance to each pair of luxury Starck prescription glasses.
Virtual Try-On Tool to Find Your Ideal Starck Prescription Glasses
At Designer Glasses, our team of expert eyewear specialists consistently applies our industry knowledge to create an enjoyable and intuitive shopping experience for our customers. We want you to be 100% satisfied with every purchase, and by using our innovative Virtual Try-On tool, you'll be able to leverage our augmented reality technology to see how your favourite Starck glasses will look with your own unique facial features.
Order Your Starck Glasses Quickly and Easily
After you've browsed our selection of the best Starck prescription glasses for men, simply select your favourite Starck frames and begin the process of customisation. The ordering process has been designed to be seamless and stress-free, and you'll be asked to respond to a series of prompts with your personal details, such as lens preferences, special coatings, and prescription sunglasses.

After you're satisfied with the end result, add your new Starck prescription glasses to your basket and check out using your preferred method of payment. If you have ordered your Starck glasses with prescription lenses, please allow an additional 3 business days for delivery.
Our Selection of Starck Glasses for Men is Always 100% Authentic
Designer Glasses offers only certified and authentic Starck glasses for men, at affordable prices up to 50% off traditional retail shop pricing. Your new Starck prescription glasses will be packaged with a certificate of authenticity, a 12-month manufacturer warranty, an official Starck case for damage-free storage, and a soft cleaning cloth.

The most prominent feature of your new designer Starck glasses will be the inclusion of the Starck Eyes' patented high-technology Biolink® hinge, and of course, not a traditional screw in sight, which is incredibly difficult to replicate.
Customer Service Excellence Is Our Top Priority
At Designer Glasses, the satisfaction of our customers always comes first, and we offer free worldwide shipping on orders over £200 every day. Our team of knowledgeable eyewear specialists are always available to answer questions about our selection of Starck glasses and frames, or to assist during the ordering process. We encourage you to call us at +44 (0)800 731 8118 or email [email protected], and we will respond to your query as soon as possible.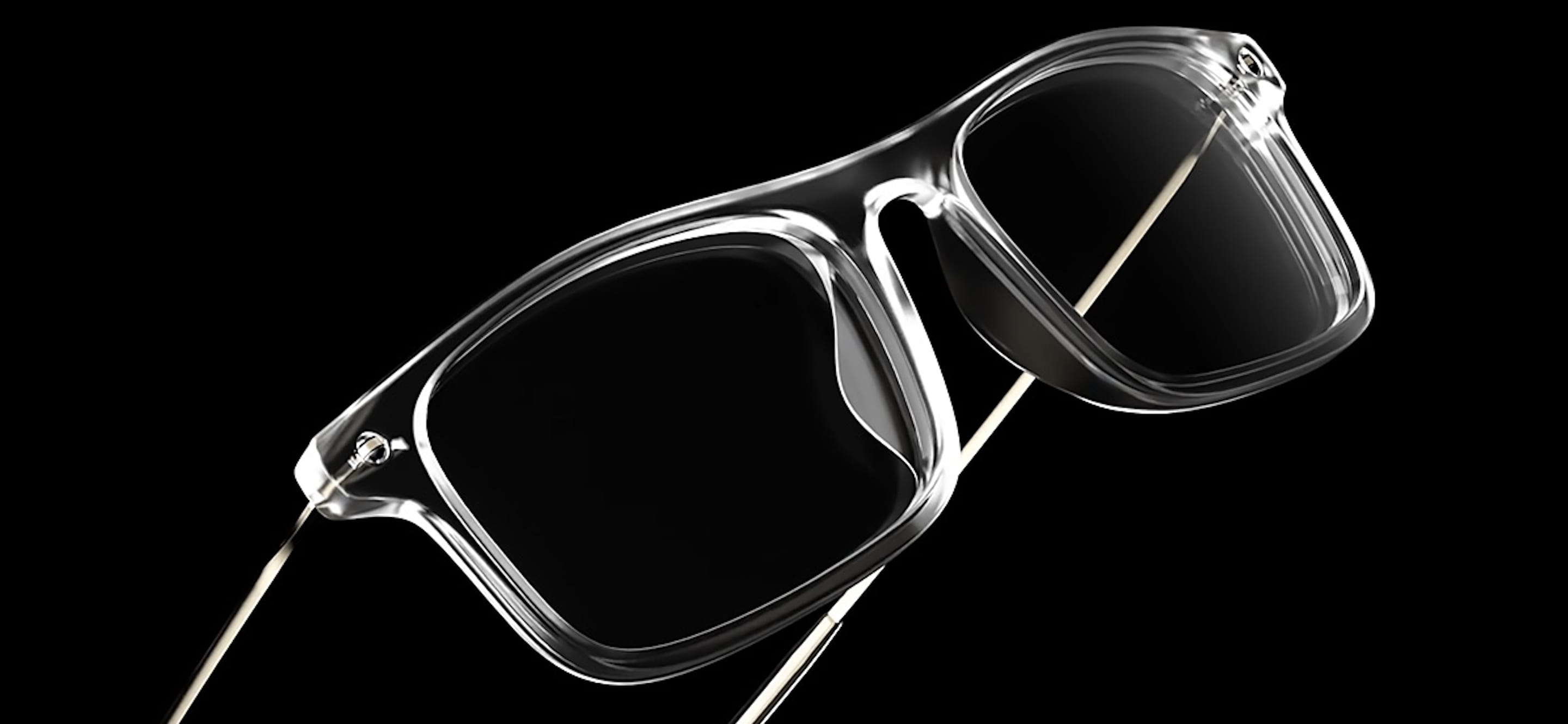 Show all options
For a more precise fit, please choose:
Select your pupillary distance