Loading...
Oakley Sunglasses

Why Oakley sunglasses are the best for vision
Oakley's storied background encompasses everything from motocross to ski slopes, which ultimately paved the way for mainstream success as one of the most coveted sunglasses brands in the world for an active lifestyle. Founded by Jim Jannard in 1975 and named after his Irish Setter "Oakley Anne".
The brand's initial foray into eyewear began as James sold specialised motorcycle grips at motocross events. In 1980, Oakley branched out with development of performance goggles called the O-Frame, and scaled manufacturing operations to sell ski goggles in 1983.
In less than a decade, Oakley was quickly becoming recognised as a leader in designing high-quality sunglasses for athletic performance enhancement and durability. They are now amongst high fashion brands such Tom Ford, Ralph Lauren, Ray Ban, Valentino, Versace, Michael Kors and Miu Miu.
Oakley was acquired in 2007 by Luxottica Group, a renowned luxury eyewear conglomerate based in Italy, and continues to be one of the most innovative manufacturers of athletic performance sunglasses in the world. They are able to balance sports and fashion simultaneously. Who knows one day you might see an Oakley Oliver Peoples collaborative pair of retro shields!
Today, Oakley designer sunglasses enjoy widespread popularity not only in the world of sports and fitness, but as a fashionable style statement for everyday casual wear in all light conditions.
The brand has gathered such a big following that it is a global supplier of all types of apparel in many sports. Tops, undergarments, helmets, boots, backpacks and sneakers to flip-flops!
Chris Froome, the winner of 7 grand tours is widely recognised by his cycling sunglasses, Oakley famous jacket range of wind protectors. Our best-selling pair of Oakley's for this category is the Half Jacket 2.0 which has been around now for over 16 years as Oakley's cycling favourites.
The Perfect Sunglasses For Sports Performance And Casual Wear
Designer Glasses has a wide array of the best Oakley sunglasses in a variety of styles, specially designed for comfort, protection, and durability during high-intensity sports performance. For the casual customer, there are also many everyday options for a sleek, fashionable, and sporty look.
As an established industry visionary, Oakley holds over 600 patents in sports technology innovations, which are integrated into the design of its most popular styles.
The brand's revolutionary High-Definition Optics (HDO) technology was designed with input from world-class athletes to meet their specific glare reduction and performance enhancement requirements.
Our authentic Oakley sunglasses have a variety of available options to ensure sharp colour contrast and fine-tuned light transmission, such as gradient lens shading and iridium lens coating. These styles are not just functional and comfortable, they are visually appealing while providing maximum glare reduction and full UVA/UVB sun protection.
Oakley specialises in designing innovative athletic sports sunglasses with special features, such as nose grips and premium lightweight materials, which stay put during activities such as running, performance cycling, and other strenuous outdoor fitness activities.
Oakley is renowned for their advanced sunglasses that remove 99% of glare. Their HD Polarised technology provides crisp, clear vision for sports enthusiasts and everyday Oakley consumers. Prizm lenses are trademarked by Oakley and provide sharpness in every direction of the lens.
Oakley is not merely focused on sports performance, as the brand is also considered a perfect example of trendy and timeless style. Designer Glasses has the perfect combination of Oakley sunglasses for men and women in chic cat-eye designs, rectangle shapes, retro Wayfarer styles, and full-coverage shields for maximum protection and durability during the most extreme activities.
Use Our Virtual Try-On Tool To Bring Your Favourite Oakley Sunglasses To Life
At Designer Glasses, we offer a unique tool that utilises the power of augmented reality to allow our customers a realistic view of their new sunglasses. We provide our customers with the option to virtually try on sunglasses before they buy. This option allows our customers to feel confident that the sunglasses they have chosen will look good on their face as well. Now you can be sure your new Oakley sunglasses will frame your face shape perfectly.
Ordering Your Sunglasses Is Fast And Easy
Designer Glasses has made the ordering process simple and easy, and in a manner of minutes, your new Oakley sunglasses will be on their way. Once you've selected your favourite Oakley style from our online collection, simply select your preferred "Frame Colour" and "Frame Size" to add your own personal touch to your chosen sunglasses.
We also offer your prescription within your chosen pair. The last step is to finally add your customised Oakley sunglasses to your basket and select your preferred method of payment. You'll receive a confirmation, along with an anticipated date of delivery, and that's it!
Make sure you check out famous models such as OO9012 Oakley Holbrook and the very famous women sunglasses OO9445 Oakley Sideswept.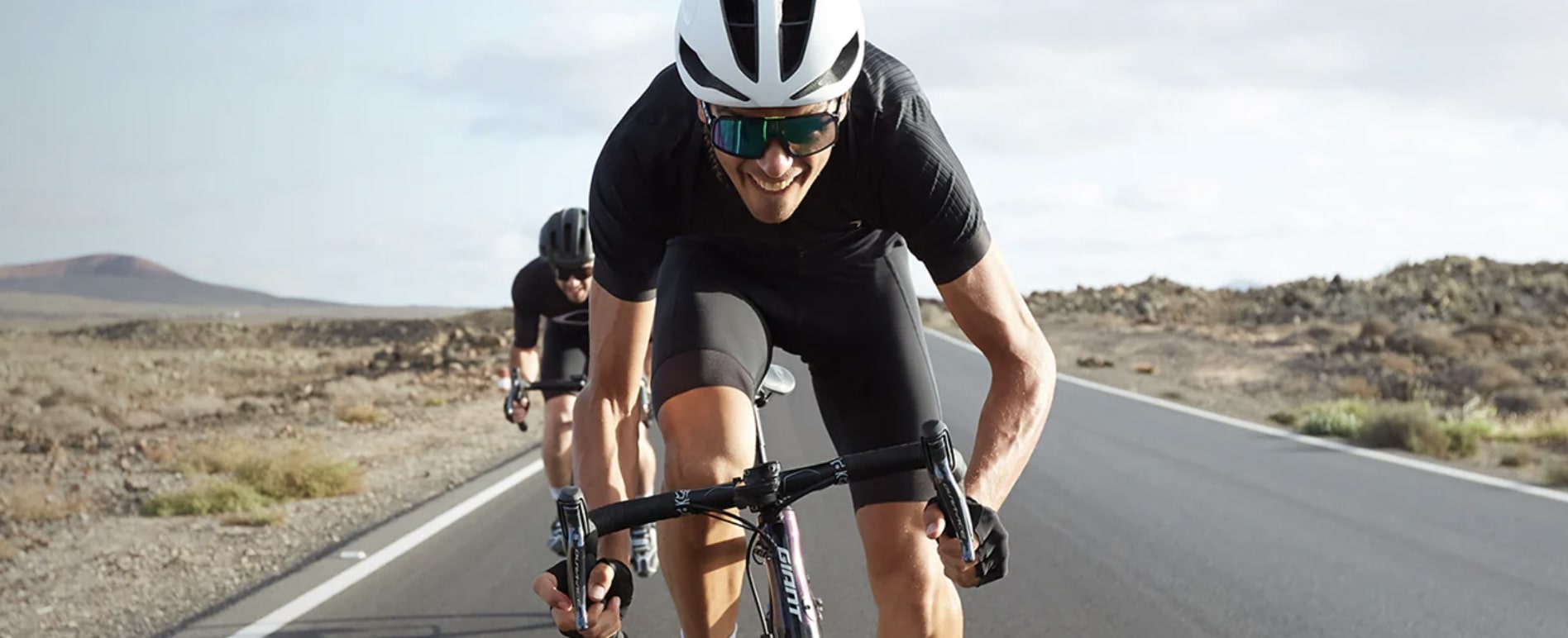 Show all options
For a more precise fit, please choose:
Select your pupillary distance