Loading...
Oakley Designer Glasses

Why Oakley Prescription Glasses are so popular
Oakley was founded in 1975 by James Jannard, who developed unique motorcycle grips to sell at motocross events, and eventually branched out to sell ski goggles featuring the brand's patented O-Frame technology in 1983. After introducing the first pair of sunglasses in 1984, Oakley continued to revolutionise the eyewear industry with innovative lens technology for the average consumer providing comfort and quality in their whole range.
Oakley was purchased by Luxottica Group in 2007, and since then, has continued to build on its reputation as a world-renowned brand producing high quality eyewear. The Oakley brand is synonymous with sports performance, however, Oakley prescription glasses also feature the brand's iconic quality, anti-glare lens technology, durability, and fashionable design styles. At Designer Glasses, you'll find a wide selection of classic, modern, and trendy Oakley glasses to suit every face shape and budget.
The Best Selection of Classic Oakley Prescription Glasses and Distinctive Frames
Designer Glasses offers an expansive selection of Oakley prescription glasses and frame styles in a variety of colours, shapes, and materials. Many of Oakley's everyday glasses designs feature durable prescription lenses that are customisable to your vision needs, with an anti-glare Stealth coating that reduces problematic reflections, and also helps lenses remain free of smudges.
Whether you are looking for thin metal rims for a distinguished academic look, or fashion-forward plastic frames in bold and trendy colours, you'll find the perfect pair to suit your vision needs when you browse our selection of Oakley glasses for men and women. Our offerings include chic cat-eye frames, oval shapes, classic round and rectangle shapes, and thick browline rims for the sophisticated scholar. All frames are available in a variety of options and customised lens tints to suit your personal preference.
Oakley prescription glasses are a smart and stylish choice for all ages, as they are made of quality materials and provide durability, to last for many years. Our Oakley glasses frames can even be ordered without a prescription, so if you don't actually need to wear them, you can still enjoy them as a fashionable accessory!
Validate Your Glasses Style With Our Innovative Virtual Tool
Often, you may find the perfect pair of glasses, but when you actually receive them, they don't suit your face shape the way you thought they would. Through the power of augmented reality, now you can try on your desired Oakley prescription frames to see how they will look with your unique features and face shape. Our Virtual Try-On tool takes the customer experience to the next level by inspiring confidence before you purchase your selected Oakley glasses.
Order Your New Prescription Glasses With Ease
The team at Designer Glasses has designed the ordering process to be as easy as possible for our customers to order their preferred Oakley glasses. After browsing our selection of genuine authentic Oakley glasses for men and women, select your favourite style and begin the customisation process. You can choose to only order the frames, or you can add your unique vision prescription to the frames by responding to a series of prompts.
These questions will gather the necessary information about your preferred lens type, desired material, special coatings, and of course, your personal prescription. We now also stock Essilor lenses which are world leaders in lens manufacturers. Now, you're ready to check out using your chosen payment method. If you have customised your Oakley frames with prescription lenses, please note that your delivery time will increase by 3 business days.
Only authentic Oakley lenses have a carefully etched 'O' on the top corner. This is proof of Oakleys uncompromising superiority and genuineness. OTD (Oakley True Digital) lenses are optimised digitally point by point on the back surface which in turn deliver better clarity and a much wider field of view. Oakley Stealth is an anti-reflection coating which combats increased glare while also resisting water, dust and everyday smudges which supports your lenses to stay clearer throughout the whole day.
We Offer Only 100% Authentic Oakley Designer Glasses
The Designer Glasses online shopping experience offers our customers the guarantee of purchasing only 100% authentic Oakley glasses. With every purchase, you'll receive a certificate of authenticity, a 12-month manufacturer warranty, and a Micro Bag designed for damage-free cleaning and storage.
Our competitive prices are typically up to 50% less than high street retail prices, while providing options to fit a variety of customer budgets. Proper care should be taken to clean the lenses following the included instructions, and third-party cleaning solutions or chemicals should always be avoided to prevent damage to your lenses.
If you need a deeper clean, you always have the option of purchasing an official Oakley Lens Cleaning Kit. With a commitment to proper care, our 100% authentic Oakley glasses are designed to stand the test of time.
Customer Service Is Our Top Priority
At Designer Glasses, customer service is consistently a top priority, and we offer all customers Free shipping worldwide on orders over £200. We strive to take each customer on an enjoyable journey as they select the best pair of Oakley designer glasses to suit their vision needs, whether the purchase is made in-store or online.
Our team of professional eyewear specialists are always available to answer questions, and we encourage you to give us a call at +44 (0)800 731 8118 or email [email protected]. A member of our team will respond promptly to discuss and address your questions in detail.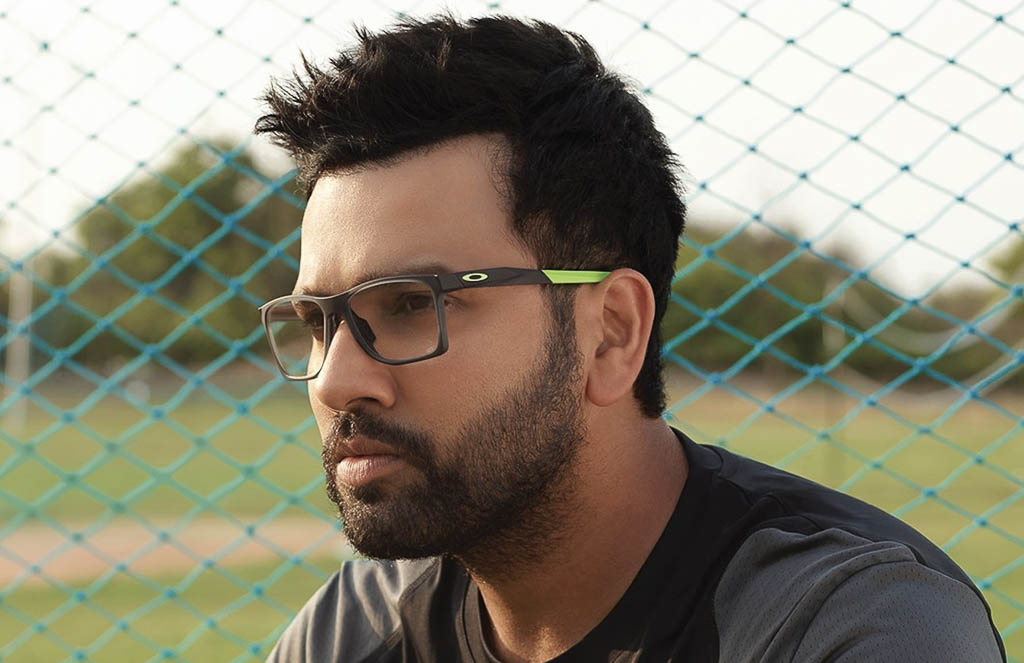 Show all options
For a more precise fit, please choose:
Select your pupillary distance