Loading...
Oliver Peoples Prescription Sunglasses

About Oliver Peoples Glasses
Chic, stylish and distinctively retro sunglasses and glasses frames to suit any occasion. With a focus on classic styles, the Oliver Peoples eyewear range features timeless pieces that never go out of fashion. Their understated frames are adored by fans around the world, ranging from the everyday wearer to A-listers on red carpets, including Robert Downey Jr and Shirley Manson.
Oliver Peoples shies away from flashy branding, opting instead for a minimalist approach without exterior logos on the frames. Instead, simple aesthetic choices like hinge plaques and textured or patterned arms, make each pair distinctly Oliver Peoples. The brand also stays away from collaborations with celebrities, keeping the fanbase legitimate.
Shop our collection of official Oliver Peoples frames for men and women in a range of styles to suit your look.
FAQs About Oliver Peoples Glasses
Where are Oliver Peoples glasses made?
Despite being an American luxury eyewear brand, Oliver Peoples is owned by the optical company Luxottica, which is based in Milan, Italy. The eyewear is designed by Oliver Peoples' team in Los Angeles, and manufacturing takes place in Italy and Japan.
Who wears Oliver Peoples?
Oliver Peoples glasses are made for anyone and everyone to enjoy, and the brand boasts an extensive celebrity fanbase, thanks to the retro yet stylish vibes offered in each frame. Throughout the years, celebrities have worn Oliver Peoples glasses both on and off-screen, including Harrison Ford, Angelina Jolie, Emma Stone, Rihanna, Beyonce, Zooey Deschanel, and Steve Carell. The best selling retro styles are based on glasses worn in the past by Gregory Peck and Cary Grant.
How to spot fake Oliver Peoples glasses
Some Oliver Peoples glasses have what's known as VFX lenses, which are polarised mineral lenses, especially designed to reduce glare and repel water, dust, and oil, making them much more comfortable for the wearer. Official Oliver Peoples glasses will have the VFX logo etched in red on the inside of the right arm.
You can also do the "breath test" to check if your glasses are authentic Oliver Peoples. Simply fog the lens with your breath and, if the glasses are genuine, the Oliver Peoples logo or the VFS logo will appear on the lenses.
You can also look at the engravings on the arms. Oliver Peoples glasses all have the logo on the inside of the right arm, while counterfeit pairs may feature the logo on the left side or in a visible place of the glasses.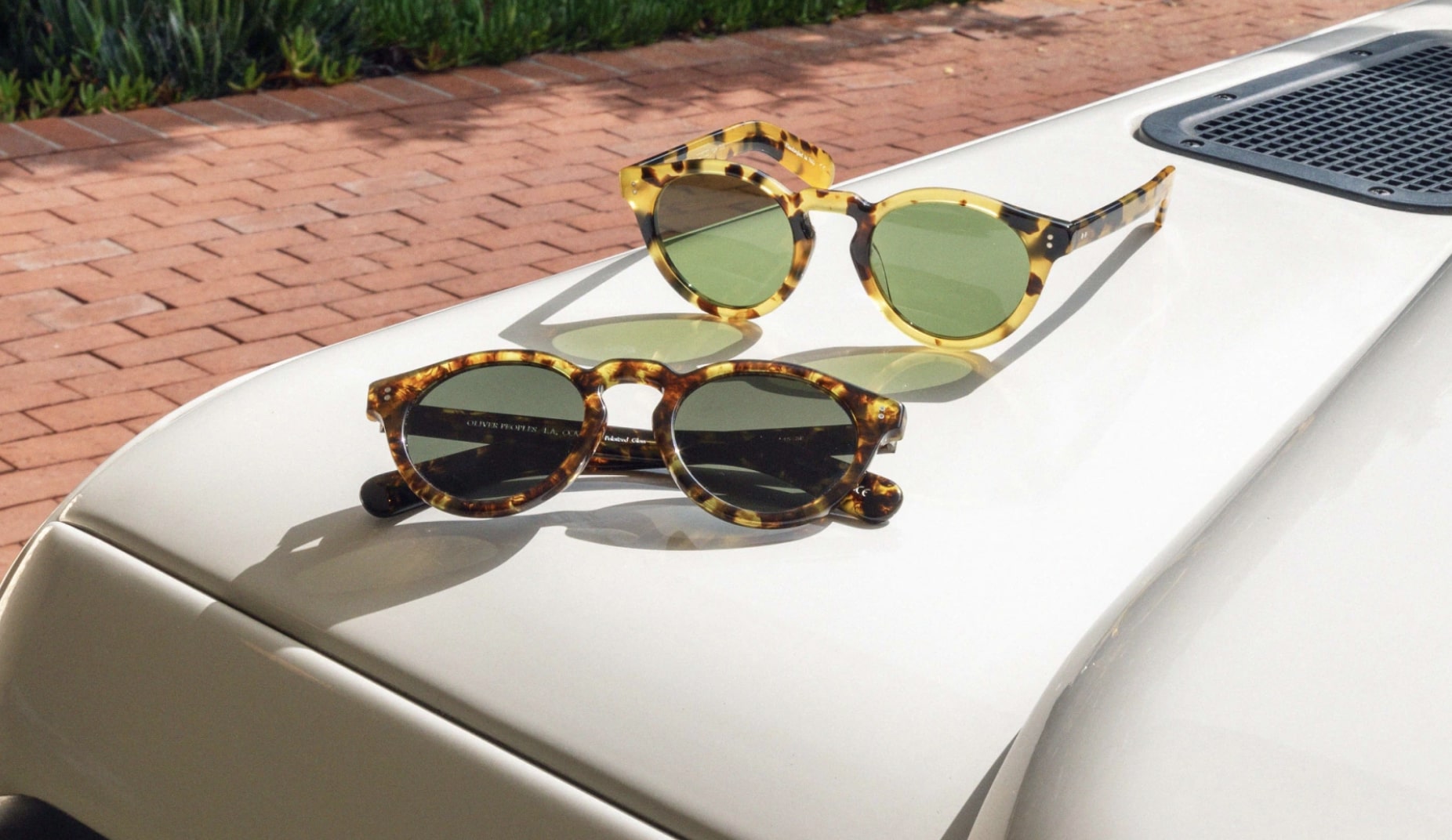 Show all options
For a more precise fit, please choose:
Select your pupillary distance