Loading...
THE BEST RANGE OF GLASSES AT THE MOST COMPETITIVE PRICES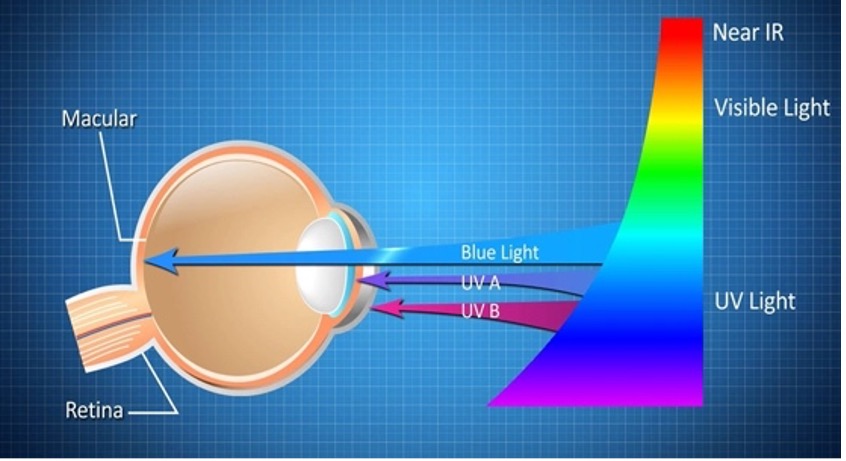 Did you know that digital devices like computers and smart phone screens emit significant amounts of blue light? Prolonged exposure to blue light emitted from these devices has many experts concerned about possible long-term effects of the impact of blue light on eye health and comfort. Tired eyes and headaches are related early symptoms.
One solution is to add blue light lens coatings to your glasses to combat the potentially damaging effects of blue light on the eyes.
At designerglasses.co.uk we offer two modern blue light and UV protection coatings: the Pristine Blue UV lens coating where the protection is built into the electro-magnetic layer and the Essilor Crizal Prevencia Blue UV lens coating. Both coatings are a premium coating which also have anti-glare layers to help with excess reflections, condensation and smudges from fingerprints.
For a limited time, get Blue UV lens coatings Free when purchasing any prescription glasses or prescription sunglasses. Simply add code BLUEUV at checkout.
read more
What our customers are saying
For a more precise fit, please choose:
Select your pupillary distance