Loading...
Chloe Sunglasses

Chloe Sunglasses designed for women
Founded in 1952 by Gaby Aghion, Chloe is a luxury fashion house headquartered in Paris, France. Aghion created Chloe to advance her vision for combining haute-couture luxury with the vision in ready-to-wear collections, which was a novel concept in the 1950s.

As Gaby Aghion helmed the creative side of her burgeoning brand, she partnered with Jacques Lenoir in 1953, bringing him on board to manage the business aspects of the brand. French fashion is considered by many to be the perfect mix of modern grace, chic sophistication, and feminine detailing, and the Chloe brand has captivated women across the globe as the gold standard of French-inspired fashion.

The brand's current creative director is Gabriela Hearst, who was elevated to this prominent position upon the departure of Natacha Ramsay-Levi in December of 2020. Hearst's first collection with Chloe debuted in March of 2021.

The collection of Chloe designer sunglasses continues to win over fans of the brand with inspired shapes, delicate colours, and graceful detailing. Browse the online shop of luxury Chloe sunglasses at Designer Glasses to find the perfect pair to enhance your modern feminine style.
The Best-Selling Chloe Designer Sunglasses to Frame Every Face Perfectly
Chloe sunglasses are beloved by fashion conscious and sophisticated women around the world, including A-list celebrities such as Madonna, Emma Stone, Cameron Diaz, and Marion Cotillard. The Chloe brand embodies luxury femininity at its finest, and Chloe sunglasses are vibrant, modern, and versatile, with elements of romance, whimsy, and charming elegance.

At designer sunglasses, we offer a wide-ranging selection of Chloé eyewear sunglasses for women, in a variety of delicate colours, shapes, and textures. The addition of impeccable details and jewelled embellishments effortlessly captures chic radiance and luminosity, while allowing women around the world to celebrate their own unique sense of fashion.

Each pair of sunglasses from the Chloe eyewear collection is designed specifically to flatter the female face, with creative design, feminine accents, and lightweight comfort. They are manufactured to the same high quality by Luxottica who also produce Saint Laurent, Ray-Ban, Polo Ralph Lauren and Michael Kors.

For the perfect blend of polished refinement and grace, we offer Chloe butterfly frames with softened edges, Chloe oval transparent frames made of smooth and durable acetate, and Chloe square full-rimmed metal frames with charm embellishments, turning the frame arm into a unique style statement.

If your style is a little bit edgy, appease your inner trendsetter with feminine pops of colour from our Chloé sunglasses with gradient lenses. We offer styles with multicolour gradient lenses, traditional gradient lenses in brown and grey, or trendy gradient lenses in violet hues, all at affordable prices to fit your budget.

Chloe designer sunglasses are the perfect accessory for any wardrobe choice, from casual to formal, and everywhere in between. At Designer Glasses, our selection of Chloe sunglasses with UVA/UVB protection will minimise glare and maximise your feminine style.
Use Our Virtual Try-On Tool to Find Your Perfect Chloe Sunglasses
When you shop for your new Chloe Eyewear at Designer Glasses, you'll have access to our innovative Virtual Try-On tool, which uses augmented reality to enhance your online shopping experience. Now you can select your favourite Chloe sunglasses to virtually try on from the comfort of home!

Try one or try them all, and once you've found the design that perfectly flatters your face and achieves your desired look, you can begin the ordering process with confidence.
Order Your Chloe Designer Sunglasses Online
After browsing our selection of the best Chloe sunglasses for women, choose your favourite design and begin the ordering process. You will select your preferred "Frame Colour" from the indicated options, and then select your ideal "Frame Size".

After you've reviewed your selection to ensure accuracy, simply add your new Chloe sunglasses to your basket and begin the checkout process. We offer a variety of payment methods for your convenience, and upon payment confirmation, you'll be given an estimated delivery date. And that's it!
Designer Glasses Is Your Reliable Online Source for Authentic Chloe Sunglasses
Designer Glasses features a thoughtfully curated selection of the best Chloe sunglasses for women at affordable prices, with up to 50% savings over traditional retail prices. Our 100% authentic Chloe sunglasses will come packaged with a certificate of origin and a 12-month manufacturer's warranty, along with an official hard brand case and soft cleaning cloth.

The high-quality materials and lightweight durability are omnipresent features of all Chloe sunglasses, and in many styles, the Chloe brand name is printed elegantly on the frame arm.
Our Commitment to Providing a Superior Customer Experience
The team at Designer Glasses is committed to offering our customers a unique and bespoke shopping experience in our online shop, as well as in our retail locations. All customers enjoy free shipping on orders over £200 every day, and we are always available to answer questions about our inventory, our brands, or the general ordering process.

Please feel free to contact us any time at +44 (0)800 731 8118 or email [email protected].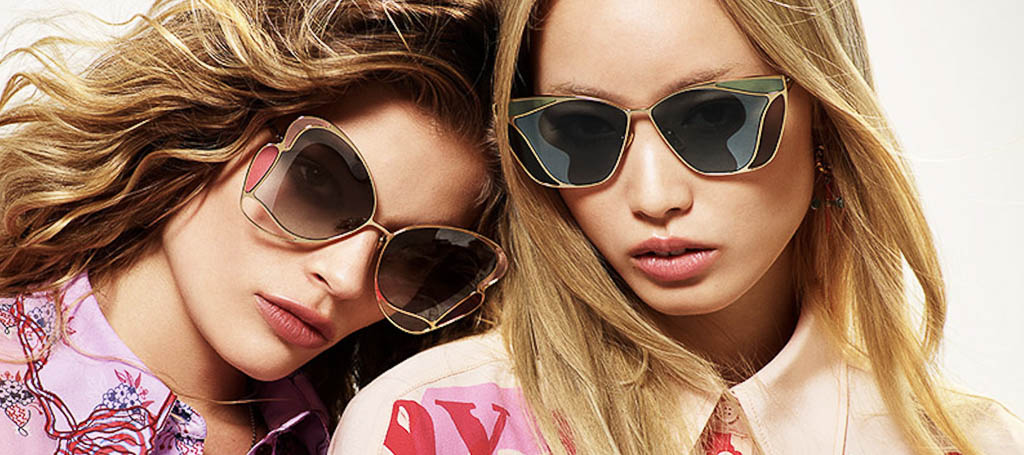 Show all options
For a more precise fit, please choose:
Select your pupillary distance