Loading...
Chloe
Chloé is a French luxury fashion house founded in 1952 by Gaby Aghion. The Chloe eyewear collection has proven to be a phenomenal success and stays true to the founders ethos of creating an ultra-feminine brand with frames that are vibrant, modern, versatile designs, with a contemporary twist.
The elegant lines of the optical and sunglasses frames exude a graceful elegance which is synonymous with the Chloé brand and reflected in the fashion luxury prêt-à-porter or ready to wear range.
Using delicate colour palettes, the Chloé eyewear collection features lightweight frames with jewelled embellishments and detailing.
The colour tones and textures of Chloe glasses frames are complimented by the gradient shades of the lenses and finest luminous materials that give an impression of lightness and refinement.
Over the years many famous designers have provided the creative direction for this iconic brand including Karl Lagerfield and Stella McCartney. The latest creative director was Natacha Ramsay-Levi, a definitive student of feminism whose collections over the four years of her tenure, definitely showcased the sense of mission that was defined by the brand founder, Gaby Aghion.
Today, the Chloe eyewear collection is the epitome of femininity and chic and worn by fashion conscious and sophisticated women the world over.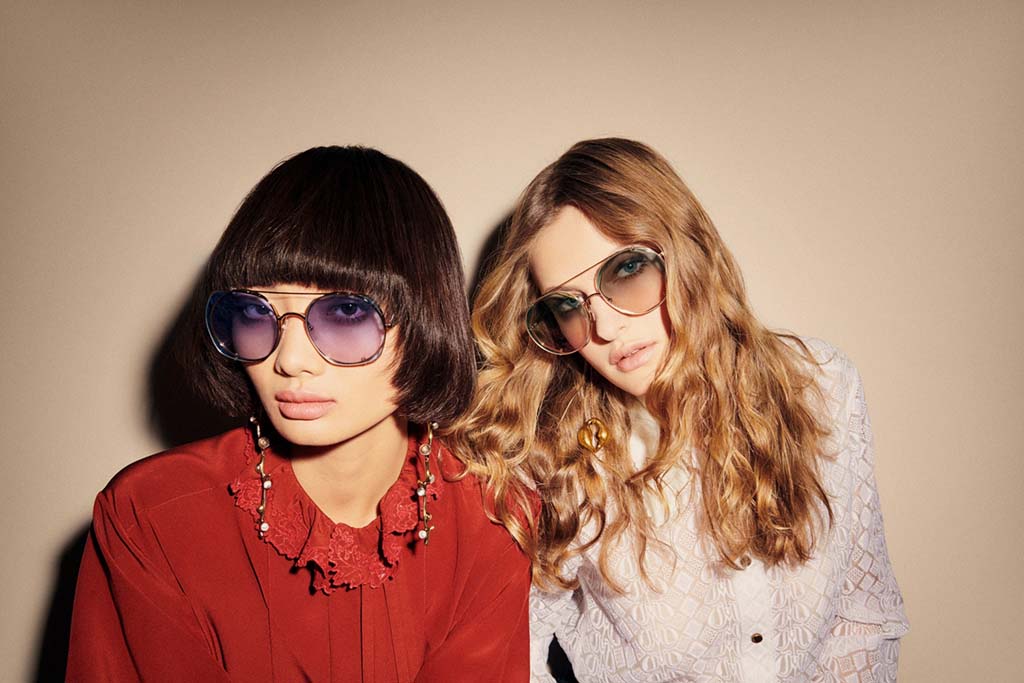 Show all options
For a more precise fit, please choose:
Select your pupillary distance