Loading...
Maui Jim Sunglasses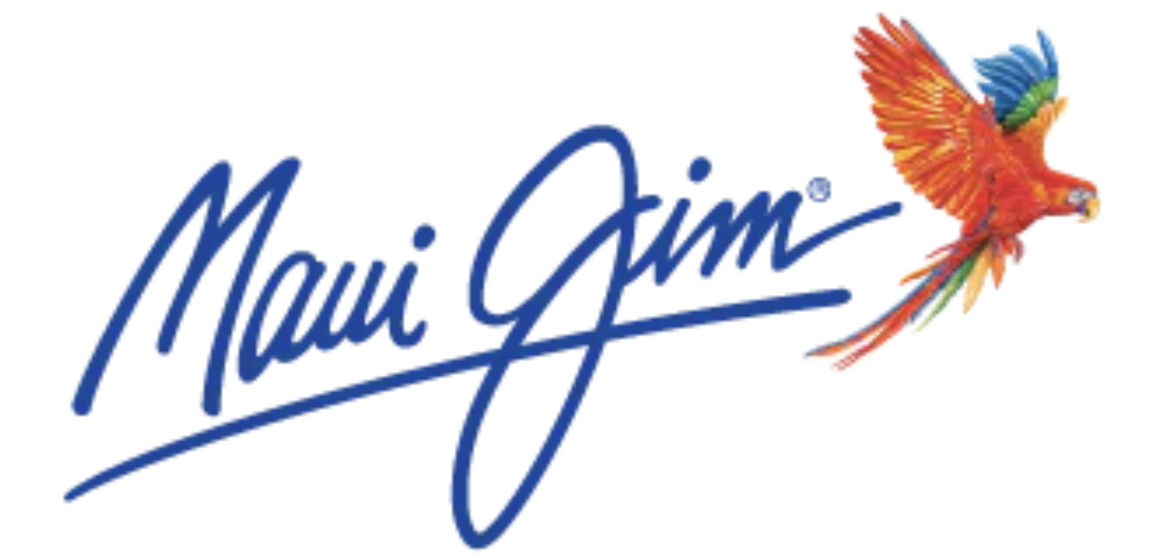 Why Maui Jim Sunglasses are so popular
Whenever we think of vacations in a warm, tropical location, we think of sandy beaches, many hours of sunshine and a new pair of quality sunglasses. Well, look no further than award winning Maui Jim's! These sunglasses truly are the pinnacle of protection from harmful UVa and UVb rays while also disabling glare.
The History of Maui Jim's
Maui Jim was started off in 1980 by a fisherman called Jim Richards who began selling sunglasses on the pool decks of one of the resorts in Lahaina, Maui, Hawaii. This appealed to many of the travellers who came to the island who had forgotten or lost their sunglasses.
Wearing a hat to shade your eyes from the sun works, but with more than 12 hours of sunlight a day in Maui, even a wide brim hat does not reduce the glare from water and sand. As more and more people bought Jim's sunglasses, the brand grew simply by word-of-mouth alone.
The sunglasses eventually caught the attention of RLI Vision (Replacement Lens Inc), an American company, who became the mainland distributor for Jim's sunglasses and later re-branding as Maui Jim Sunglasses. By 2015, Maui Jim Inc had more than 500 employees and in March 2018, started selling optical eyeglasses and later opened its first prescription lab.
From vacationers forgetting their shades and buying them from Jim at the poolside, to actors such as Reese Witherspoon, Olympic medallist Michael Phelps and the former president, Barack Obama all opting to wear the iconic sunglasses, Maui Jim's have gone from strength to strength. Even the great designer Tom Ford has been known to rock a pair.
Maui Jim now offer over 125 styles of sunglasses all of which are polarised. Available in over 100 countries, they have earned the Skin Cancer Foundation Seal of Recommendation as an effective UV filter for the eyes and surrounding skin.
All frames are made in Italy and Japan, with 15 distribution centres all over the world.
Furthermore, top-tier frame construction choices are available in both retro and modern styles made from the highest quality lightweight materials including Nylon, Titanium and superior Acetate. In addition to this, 95% of Maui Jim's sunglasses are available in single vision, bifocal or progressive prescriptions. The prescription lenses manufactured from their labs are up to 10 times more accurate than those from normal labs, providing wide-ranging fields of vision.
The exclusive aspect that sets Maui Jim sunglasses above the rest is their patented Polarised Plus2 ® lens technology. This allows horizontal glare to be reflected from any surface wiping out any glare, 100% of harmful UV rays as well as managing high energy visible light. In day-to-day life, this can benefit especially when you are playing sports and want to see crisper details, sitting on the beach on holiday or driving in sunny conditions.
The superior lens technology allows colour enhancement in bright conditions enabling you to see colour in a way you could never imagine as well as providing you with crisper and more vibrant vision along with superior depth perception. All lenses are also impact resistant, scratch resistant and have smudge proof surface coatings. The sunglasses include a great number of mirrored coatings.
So why choose Maui Jim sunglasses?
The Maui Jim sunglass brand is the most preferred eye brand for eye care professionals around the world.
Maui Jim's have a number of key advantages compared to any other sunglass brand available at present, including:
They endlessly reinvest in technology and design.
The polarizing sunglasses lens materials deliver the best performance along with the multi-layer coatings.
They have a world-renowned customer service team, to logistic team, to prescription lab and everywhere in between. They hire the best people in the industry who deliver unparalleled client relations and support. Their well-known support service will replace temples, screws, nose pads and springs! Furthermore, they come with a 1-year scratch warranty and 2-year manufacturer's warranty.
Maui Jim's provide the most superior lens technology with un-compromised and protected sight. At designerglasses.co.uk , we can provide Maui Jim sunglasses and glasses with prescription lenses.
Maui Jim are consistently investing heavily in all aspects of their brand. They have recently partnered with Manchester United as their official vision partner. Their goal is to grow their presence internationally through their highly engaged fan base. They have even co-branded their frames with the Manchester United team logo so fans can express their loyalty to the club. Maui Jim Treble
As the largest independently owned sunglass brand in the world, Maui Jim are not copiers, they are truly innovators.
Together with this and so many other factors, we highly recommend Maui Jim as the go-to sunglass when looking for protective eyewear which is ultra stylish as well as providing the highest levels of eye health. They have so much more still to offer their loyal customers so stay tuned for more information and new products from this leading eyewear brand.
Maui Jim do offer prescription lenses into their eyewear so if you are interested, please contact us. It is important to make sure you have an up to date eye test if you wish to add your prescription lenses to your perfect pair of sunglasses.
Use Our Virtual Try-On Tool to showcase your ideal pair of Maui Jim Sunglasses
At Designer Glasses, we always strive to improve our customer experience by adding intuitive features and modern technology. While you're browsing our extensive selection of Maui Jim sunglasses for men and women, use our innovative Virtual Try-On tool to see how your ideal pair of Maui Jim frames will look with your unique features. Driven by augmented reality, our tool allows you to virtually try on as many pairs of Maui Jim sunglasses as you'd like, right from the comfort of home, until you find your perfect pair
How To Order Your New Maui Jim Sunglasses
Once you've made your decision and chosen your perfect pair of Maui Jim Sunglasses, simply choose the frame colour and size and then add your Maui Jims to your basket. You can then check out with your preferred payment option. Upon order confirmation, you'll receive an estimated delivery date.
Please note that if you want prescription lenses for your Maui Jim sunglasses, you wiull need to contact us directly to place your order and add a further 7 days for your order to be despatched.
If you need any further help or advice about our wide range of Maui Jim sunglasses, please feel free to get in touch with us on 0800 731 8118 or email at [email protected]

Show all options
For a more precise fit, please choose:
Select your pupillary distance