Loading...
Valentino Sunglasses

About Valentino Glasses
Get sunglasses and glasses frames from famed Italian fashion brand Valentino, and enjoy the timeless elegance associated with the Maison Valentino collections. Combining grace and delicacy with artisanal craftsmanship, Valentino eyewear perfectly encapsulates both bold and feminine looks. Each pair of glasses released by Valentino offers the same high-quality associated with the brand, guaranteeing a luxurious accessory for your closet. Whether you want to stand out in something modern, or turn heads in something more subtle and sophisticated, Valentino has a pair of glasses perfect for your occasion.
FAQs About Valentino Glasses
Who owns Valentino?
The Italian fashion brand was launched in 1960 by Valentino Garavani, and is part of the Valentino Fashion Group. Valentino eyewear is controlled by the optical company Luxottica, which is based in Milan.
Where is Valentino from?
Valentino was founded in Rome, and is currently headquartered in Milan. Creative direction for the brand is led in Rome.
How to tell if Valentino glasses are real
Real Valentino glasses will have 'Made in Italy' stamped on the inner arm, along with the 'CE' logo, which shows that the frames conform to European safety standards. The inner arm will also show the model number, colour code, and frame measurements. Authentic Valentino frames will also hold some weight to them, with fake glasses being more flimsy, with a loose hinge on the arms. All Valentino glasses come with a branded case, cleaning cloth, and a certificate of authentication. At Designer Glasses, we guarantee authenticity with every pair of glasses we sell.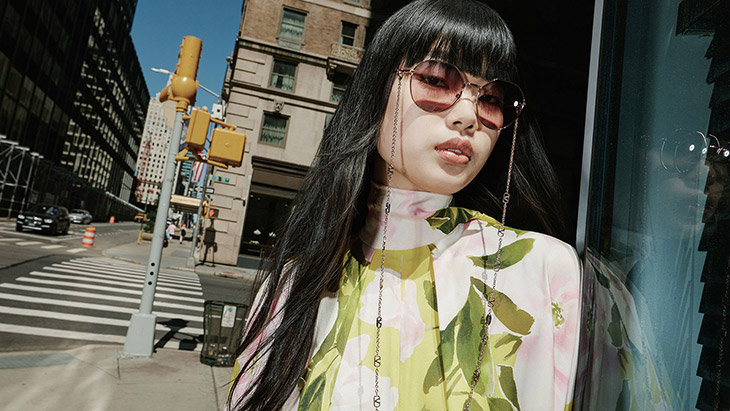 Show all options
For a more precise fit, please choose:
Select your pupillary distance