Loading...
Tiffany
About Tiffany & Co. Glasses
Sunglasses and glasses from leading fashion house Tiffany & Co. Offering up the epitome of luxury, the Tiffany eyewear collection is inspired by the world-renowned jewellery the brand is famous for. Featuring timeless designs in high-quality metal and acetate, including the iconic Tiffany blue shade, this eyewear collection offers timeless style with subtle charms and embellishments. Shop our stunning collection of official Tiffany glasses, in classic and sophisticated styles. Every pair is produced to the high quality you expect from Tiffany & Co, with free lenses when you purchase from us.
FAQs About Tiffany & Co. Glasses
Where are Tiffany glasses made?
Tiffany glasses are made in Italy by the production team at optical company Luxottica. It is based in the fashion capital of the world, Milan.
How much are Tiffany glasses?
The price of your Tiffany glasses depends on the style you're looking for. At Designer Glasses, we offer prescription lenses with all our orders if you require them, as well as free anti-glare and scratch-resistant coating.
How to tell if Tiffany glasses are real
Here at Designer Glasses, we guarantee brand authenticity with every pair of Tiffany glasses we sell. Real Tiffany glasses will be delivered in a hard case and bag, along with a lens cloth, all in the iconic Tiffany shade of blue. The glasses bag and lens cloth will be made out of the same material, and everything will be stamped with the iconic Tiffany & Co logo.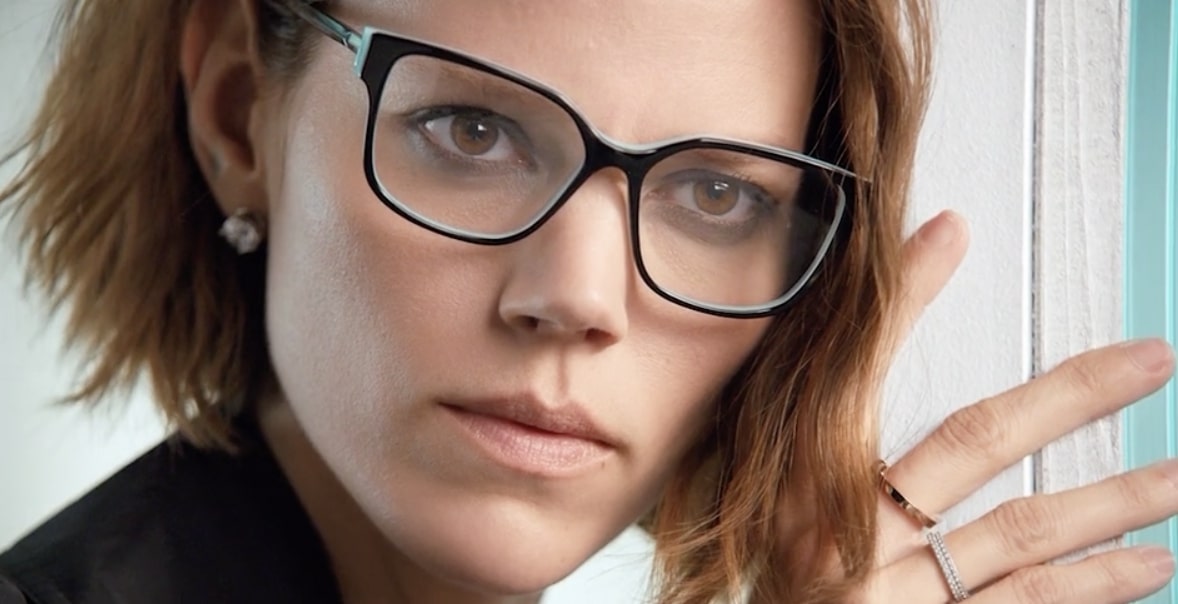 Show all options
For a more precise fit, please choose:
Select your pupillary distance