Loading...
Elle Designer Glasses

About Elle Glasses
As one of the world's best-selling fashion magazines, Elle has branched out from the written word to bring its luxurious fashion sense directly to consumers around the world. Inspired by the magazine's popularity with fashion-forward women of all ages, the innovative Elle prescription eyewear collections feature originality, sophistication, and a sense of intrigue, while bringing "geek chic" status to the forefront of the eyewear industry.

The level of on-trend designs that are captured in each pair of Elle glasses are captivating, enchanting, and feminine, with distinctive styling that can only be expected from this renowned fashion publication that has been globally treasured since its inception in 1945.

The Elle brand has stood the test of time as an authority on high fashion, haute couture, and fashion trends that have evolved consistently over the past 75 years. At Designer Glasses, we offer an extensive selection of the best Elle glasses for women who desire to make a powerful style statement with unique prescription eyewear.
The Best Elle Prescription Eyewear for Women of All Ages
At Designer Glasses, we have the best selection of Elle prescription eyewear for women, perfect for the fierce fashionista who is bold, empowered, and confident. As you browse our online collection of Elle glasses, you'll find a variety of styles in every shape, size, and colour, ideal for any social occasion or formal event. Whether you're wearing casual denim or a flirty cocktail dress, Elle frames make a visual impact alongside every wardrobe choice.

As an undisputed powerhouse of the fashion industry, Elle understands what women want from their prescription eyewear, and their passion for design is evident in every pair of Elle frames at Designer Glasses. Each pair has a unique French influence with a contemporary modern twist that appeals to women of all ages, from teens to older adults.

Elle eyewear fashions cater to women who love to have fun with their prescription eyewear choices, with inspired designs that incorporate whimsical elements, feminine detailing, and playful patterns. You can channel your inner diva with Elle cat-eye frames or Elle oversized frames that bring out the beauty of your eyes. Or perhaps you're looking for a splashy design that stands out from the rest? Indulge your love of colour with Elle frames in bold colours including purple, red, turquoise, or dainty powder blue.

If you prefer your eyewear to feature a simpler, minimalist style, browse our selection of Elle round full rimmed metal frames, classic Elle square frames, and timeless Elle semi rimless metal frames that have serious scholarly appeal.

At Designer Glasses, you'll find the best Elle prescription frames to elevate your eyewear with all-day comfort and chic modern style.
Shop For Elle Glasses with Confidence Using Our Virtual Try-On Tool
We know that when you're shopping online, it can be difficult to visualise how your favourite frames will look with your own face shape and unique features. The team at Designer Glasses is proud to offer our customers an innovative Virtual Try-On tool that allows you to get a peek at what your new frames will look like in the real world. With just your smart phone or laptop, you can use the power of augmented reality to give you the confidence you need to order your favourite Elle frames from Designer Glasses.
How To Order Your Fashionable Elle Glasses
Creating the best customer experience is our top priority at Designer Glasses, and we have a simplified ordering process that allows you to order your new Elle prescription glasses quickly and efficiently. After choosing the Elle glasses that best suit your personal style, you can select your preferred frame colour and begin the customisation process. The next step will be to enter your details including your prescription strength, lens preferences, and other information to complete your order.

Make sure to review all of your details for accuracy, and then add your new Elle frames to your basket and check out using your payment method of choice. Upon payment confirmation, you will receive an expected date of delivery for your new Elle prescription glasses. You can order your Elle glasses with or without prescription lenses, but please note that Elle glasses with prescription lenses will require 3 additional working days.
We Proudly Offer a Selection of 100% Authentic Elle Eyewear
At designerglasses.co.uk based in the United Kingdom, we offer a thoughtfully curated selection of only 100% authentic Elle glasses and frames for women, all available at attractive prices that are up to 50% off traditional retail pricing.

With each Elle eyewear purchase, you'll receive a hard brand case, a certificate of authenticity, a 12-month manufacturer warranty, and a soft cleaning cloth to ensure your glasses remain free of scratches. Many styles of Elle frames are embellished with the brand's distinct branding, including the Elle logo featured in metal, rivets, or cutaways, which is typically prominently displayed on the temples or frame arm.
Our Focus Is on Providing Top-Quality Customer Service
At Designer Glasses, we want to ensure our customers have a seamless and enjoyable shopping experience every time. We offer free prescription lenses and lens coatings, and orders over £200 receive the benefit of free worldwide shipping.

Regardless of whether you are browsing our online collection of Elle glasses, or shopping in person at one of our retail boutiques, our expert eyewear team is always available to provide assistance. We encourage you to contact us at +44 (0)800 731 8118 or email [email protected], and we'll answer all of your questions about our brands, ordering process, or general enquiries.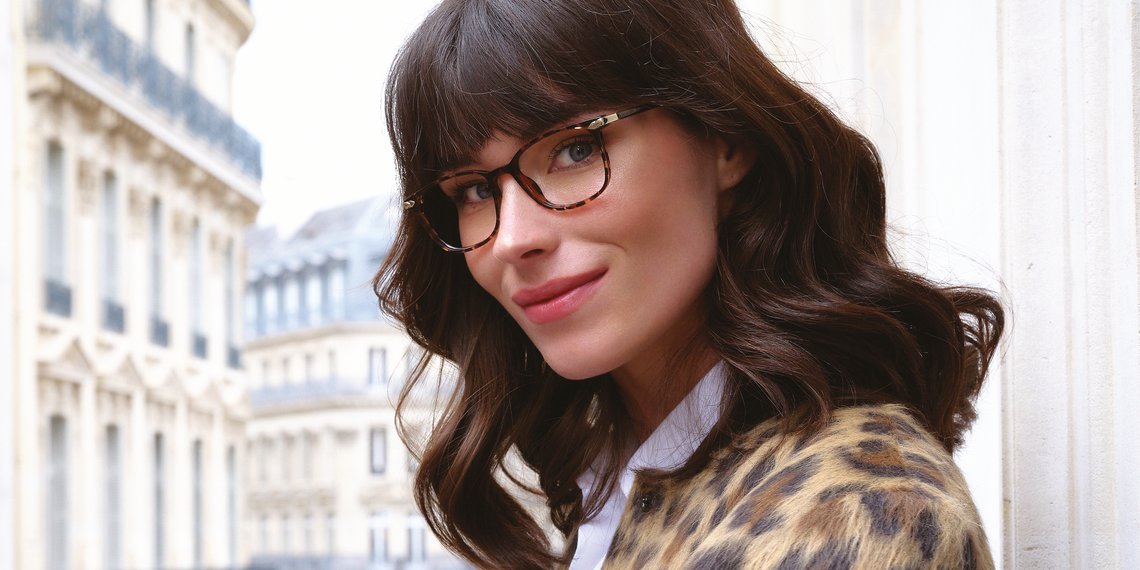 Show all options
For a more precise fit, please choose:
Select your pupillary distance